Segment of Society Productions presents
Songwriter's Circle
Andra Faye (Indianapolis)
Joel T. Henderson (Louisville)
Leigh Ann Yost (Louisville)
Paul Burris (Indianapolis)



Friday, December 27th | 8:00pm | free ($5 suggested)




Andra Faye is known for her powerful vocals and for her talents on stringed instruments (fiddle, upright & electric bass & guitar), especially the blues mandolin. She has recorded and performed nationally and internationally with Saffire-The Uppity Blues Women since joining them in 1992. In addition to teaching privately and for workshops such as Augusta Heritage Blues Week, she performs solo and with "The Mighty Good Men," as well as other spontaneous configurations.


Joel T. Henderson combines folk, country, blues, gospel, and classic pop with equal reverence, but his music is distinguished by "deceptively simple" song craft that suggests a noble intent to update the American standard. Henderson melds timeless melodies with deeply true-to-self, yet universally relatable, lyrics. Jeffrey Lee Puckett of Louisville's Courier-Journal described Henderson's work as "the kind of observational songwriting that only sounds this easy when done at a high level."

Henderson's life experience has provided a deep well to draw from. Through frequent childhood family disruptions in Atlanta and Chicago, then moves to small Indiana college towns, and finally landing in Louisville, Kentucky, coming of age in America's Heartland has had a profound influence. Henderson explains, "I was born in the south and raised in the north, but it took the last decade or so in the 'middle' for me to understand the things I went through. I guess I'm still trying to make sense of it all, but certainly time and space has influenced my interpretation of those experiences in a way that seems to resonate."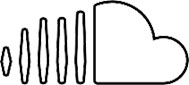 Dividing life between full-time careers as mother, activist and musician, Leigh Ann Yost has multi-tasking down to an art. Literally. &bnsp;Yost's homegrown stories of love, loss and winding roads--some paved, some not--are captured in rhythm and song and projected on one's soul. That is the difference between hearing music and witnessing an artist. Whether it's part of an explosive nightclub set past midnight, a fundraiser at a sun-dappled park or a road trip with a soundtrack to go –her music has become a part of the emotional and social landscape of Louisville.



Next Songwriter's Circle - Friday, January 24th