#madeattheIrving
the Irving Theater welcomes
Ross Hollow
ALBUM RELEASE
with
Moxxie
7:00p / seating starts at 6:00p

This is an outdoor show. Bring a lawn chair or blanket


Ross Hollow's music makes you want to stand up, dance, sit down, laugh, tap your toes, hum along, snap your fingers, listen to the words, drink beer, attend church, smell the rain, enjoy life more. It has the kind of catchy melodies and verve that keeps you humming the songs long after you've heard them for the first time. With roots in New England, the Southwest, Chicago, The Carolinas, Mississippi Delta, and Indiana, Ross Hollow's music can transport you to all these places and more, with driving bass funkadelic, solid dobro twang, melodic guitar riffs, wailing harmonica, scintillating ebony and ivory stylings, backwoods banjo rolls, and the backbeat that just won't stop. We would love to bring our distinctive blend of Americana, folk, blues and modern indie music to a venue near you soon.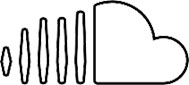 All this hype around Moxxie has gained national attention. They've shared a bill with the likes of Lizzo, Florence and the Machine, K. Flay, AWOL Nation, 311, Blue October, and David Cook, just to name a few.

Moxxie is made up of two badass musicians: Jessie Phelps and Rocky Rodriguez. Jessie is the quintessential front woman. She is the essence of Moxxie and its creative force. Her lyrics are simple, yet compelling and memorable. Her crunchy guitar makes you want to break shit. Rocky is the backbone of the band. She provides rock-solid time, killer grooves, and tasty fills. Together they form the band that has caused so much hype in Indianapolis.