#SongwritersCircle
the Irving Theater welcomes
Myah Evans (Bloomington)
Bill Price (Indianapolis)
Doug Dillman (Indianapolis)



Friday, December 18 | 8:00p | free $5 suggested




Myah Evans is a Bloomington based, experimental, indie, singer-songwriter. Born in Indianapolis. Evans has always had a distinct love for music. Her musical education began with the piano, which she began tinkering with at a very early age. By 14, Myah was writing full songs accompanied with the acoustic guitar loaned to her by a friend.

Her first project, a 4-track demo entitled "Familiar Things," was released on Christmas 2012. The album was entirely written, recorded, and produced by Myah on her iPad using Garage Band. It quickly drew the attention of popular artists in the Indy music scene. After this release, she began performing places in the Indianapolis area at venues such as, the Athenaeum, the Irvington Theater, the Arts Garden, the CONRAD, and many more. With the release of "Familiar Things (Deluxe Edition)", which gave the listeners 6 more songs.

Evans decided it was time to spread further than their hometown and embarked on the #GETFAMILIARTOUR in September-October 2014. After their return to Bloomington on Halloween of 2014 Myah began work on a an EP entitled "Y". With the release of the EP on August 15th, 2015, listeners could hear the evident amount of growth in melody, layering, lyricism and quality of the new songs.

As a self-taught musician and guitarist, Myah has devoted her life to creating emotionally charged lyrics and melodies. Although this talented experimental, indie, singer-songwriter has come a long way from where she started, Myah feels that she has much more to share.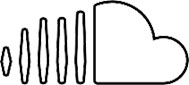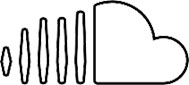 Next Songwriter's Circle - Friday, January 22