#SongwritersCircle
the Irving Theater welcomes
Carrie Pietz (Indianapolis)
Bryce Ernest Taylor (Muncie)
Kyra Waltz (Indianapolis)
Jesse Lacy (Bloomington)



Friday, August 21 | 8:00p | free $5 suggested




Carrie Pietz was born in Pontiac and grew up on the outskirts of Detroit. She started singing and acting in school musicals at the age of eight, playing clarinet, violin, bass and drums at the age of ten, and guitar by the time she was twelve. When she was fourteen she started charming the hearts of her audience, by playing local coffee shops, small venues, and opening up for her uncles band as a solo artist. She also enjoyed sitting in on band projects with other musicians and friends on the side. When she was twenty-one she moved to Indianapolis where she created her first all female band called "All Things Blue". The band eventually went their separate ways, so she decided to continue doing what she loved to do as a solo artist, but keeping it fresh by playing in other bands such as The Peggy Sues, The Alien Ground , Carrie Pietz and the Sunny Disposition, and Carrie and the Clams.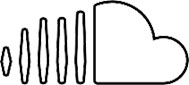 Bryce Ernest Taylor brings a fresh eclectic, insightful approach to songwriting and performance. A modern renaissance man, skilled in arts and technology, and a practicing psychologist, his passion for music has grown from seeds planted as a child growing up with the rich, country/folk influences of Texas and Oklahoma. The diversity of his songwriting reflects his living life in the varied terrains of the shifting beaches of South Carolina, the soaring wild mountains of Colorado, and fertile, earthy influences of Indiana. Departing somewhat from the stripped-down, rugged performance of a modern-day singer-songwriter, Bryce's smooth lead vocal, accented by electronically enhanced harmonies, interesting instrumentation, and rhythms demonstrate that skilled use of tools available to the modern musician can enhance a performance and do not have to sound artificial. From reflections on the day to day goings on of love and life to more broad urgings for personal growth and social justice, Bryce entertains and reminds us of what it means to live both the joys and the struggles of a life well-lived.






Music is Kyra's life. Kyra Waltz songs are pure emotion, vulnerable expressions, and raw passion. She began singing and playing piano as a little girl, and hasn't stopped ever since those formative years. Our truest life is when we are in dreams awake. Being a musician is Kyra's dream awakened.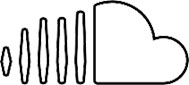 Known for his amiable disposition, catchy songwriting, and intimate performances, Jesse Lacy experiments with his history in classical and pop music when composing for his alternative folk rock trio. The Herald Times calls them "a trio of fun," and Appetizer Radio describes the experience as "musical story telling".

Away from performance, Lacy is known for his features/interviews with talented songwriters from all around the world (#FridayFeature) that he includes in his blog. He is also the administrator of the Facebook group, Musicians Stronger Together (MST), a music business advise and networking blog created to help fellow musicians succeed in the music industry.





Next Songwriter's Circle - Friday, October 23