#SongwritersCircle
the Irving Theater welcomes
Ira Wolf (Nashville)
Chris Wolf (Mooresville)
Mina Keohane (Indianapolis)
Ralph Ed Jeffers (Indianapolis)



Friday, October 28 | 8:00p | free ($5 suggested)







An independent new-folk singer/songwriter, Ira Wolf uses her Americana melodies and honest lyrics to connect on an intimate and vulnerable level with her audience, and is inspired by each new experience her adventurous life has given her thus far.

After briefly studying in her home state at the University of Montana in Missoula, and Berklee College of Music in Boston, Ira left school in 2012 in pursuit of something bigger. She then traveled for a year, exploring Europe and Australia, writing, recording, and learning about the world and herself.

In the summer of 2013, as a result of a coin toss, Ira's journey led her to make a home in Nashville, Tennessee where she lived in her car for a month until she landed a part-time job as a nanny. After finding a place to live and settling in, Ira spent much of her time collaborating with some of Nashville's top writers and musicians, and set out on her very first tour up the east coast and throughout part of the Midwest in May, 2014.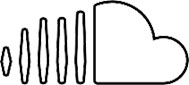 Drawing on his love of the ragtime guitar styles of the early country blues masters along with the "thumb-picking" style of Merle Travis and Chet Atkins and the finger-picking style of Leo Kottke and others, Chris Wolf has developed a unique guitar style and sound of his own. When it comes to his songwriting, he blames his early influences. The people that were the inspiration to get him to put a pen to paper in the first place. Folks like John Prine, Guy Clark, Tom Waits, Kris Kristofferson, The Beatles, Bob Schneider are just a few of the many artist's that prompted Wolf's inner songwriter to get out and be heard. And just as diverse as his influences are, so too, are the songs that he creates making it difficult to put a label on his style. It's just Chris Wolf Songs.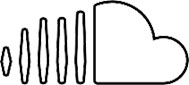 Next Songwriter's Circle - Friday, November 18