#GhostVibes666
the Irving Theater welcomes
Ghost Vibes 666
Ariadne
Dante Augustus Scaratti
John Flannelly
Miami Mice
Mememormee



Monday, August 17 | 8:00p | $5



The experimental music series Weird Vibes has died, but its spirit has restlessly been floating around from place to place. In August, it will land in the historically haunted neighborhood of Irvington.

Ariadne is a Brooklyn-based sacred music duo comprised of Christine Lanx and Benjamin Forest. Their focus lies in the fixed framework of ritual interspersed with sacred and secular symbolism. Influenced by the canonical hours, their sound contains modern chant-like vocalises, Anglican choral textures, and percussive soundscapes in dense sonic layers. They are fascinated by juxtaposing themes, ancient structure and draw inspiration from mysticism and dystopian fantasies.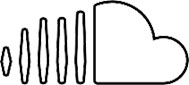 Bloomington-based Dante Augustus Scarattivintage high-wattage amps, reel to reel players, effects pedals, film, occult imagery, literary epics, black tattoos, nintendo entertainment system, field recordings, individualist anarchism, medieval woodcuts, black forests, destruction, science, the texas chainsaw massacre, castles, gigantic creatures, skulls & skeletons, owls, self-sufficiency, 1960's-70's nude photography, ancient & medieval history, nihilism, analog recordings, mathematics, outdated a/v equipment and other such pursuits.